Characteres - Mufasa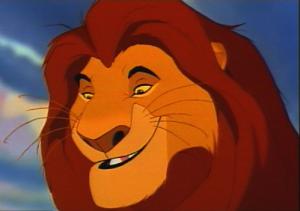 Description:
Mufasa is the King of the Pride Lands, husband to Sarabi and father to Simba. He has a special sense of the balance between all creatures and he tries to teach Simba this. He dies, after he was betrayed by his brother Scar.
Mufasa is a strong and majestic King and has a good relation to Simba. He is beloved by his pride, with the exception of Scar.
Info:
Voice:
James Earl Jones
German dubbing-voice:
Wolfgang Kühne
Supervising Animator:
Tony Fucile
Animators:
Phil Young
Chris Wahl
Brad Kuha